Recreational Archery
Children's Archery Parties
Archery makes an excellent event for holding a children's party. Suitable occasions can include, children's birthday, celebrating a special achievement and more. Archery parties are fun filled and include games and activities suitable for children
Archery is a fun sport for all ages. It gets children out of the house and into the fresh air. Our site overlooks open countryside and makes a lovely venue for this sort of outdoor activity.
For children, it help improve hand to eye coordination, concentration, teamwork, behaviour, counting, patients, stamina and so much more, in a fun and active sport.
Archery is a very safe sport when performed properly. Your party will begin with an introduction to the equipment, some simple safety rules, a demonstration and in no time at all you will be shooting under the close eye of your instructor, who will give advice and instructions to get you hitting the target. Within the first hour, everyone should be comfortably hitting the target and some game or activities may already begin. There will then be a half hour break for your party refreshments to be served, after which the fun, games or competitions will continue for the second hour long session.
Adult Archery Parties
Archery is great for adults parties and can be arranged as simply fun sessions with games, or as a friendly competition style event for the more competitive groups. Archery can also be an excellent event for team building or corporate social events. For adults archery improves hand-to-eye coordination, teamwork and team bonding, competition, social skills, concentration, taking instruction and more. It is generally very good fun especially the peaceful surroundings of the countryside away from the office and normal humdrum of life. Parties are made up of 2 hour long sessions with a half hour interval in the middle for refreshments.
Stag or Hen Parties
Run along the same lines as the Adult Parties above, archery makes an ideal event for your Stag or Hen party. Fun and games will be arranged to bring out the friendly competition of your group. Please note that alcohol must not be consumed either before or during the event and for insurance purposes we reserve the right to refuse shooting to anyone we believe may have taken drink or drugs.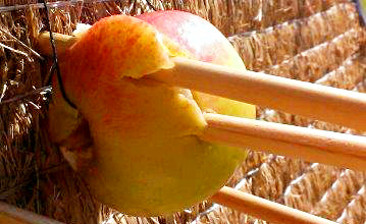 Information and Prices
The price for a party includes all archery equipment needed, a light lunch box including sandwich, soft drink and other snacks, and full instruction throughout the session by a fully qualified Archery GB coach.
This is an outdoor event, so you should wear clothing suitable for the conditions on the day. However the following clothing advice should be followed. In cold weather, it is better to wear several layers to keep out the cold. A layer can be removed if things warm up during the session. Clothing should not be loose, to avoid getting trapped in the bow string. For safety reasons, shoes MUST be sturdy and NOT open-toed. Walking into an arrow that is partially buried in the ground with soft or open-toed shoes can be extremely dangerous. Shoulders and tummies should be covered, please. No offensive logos on tee-shirts or similar. We reserve the right to refuse archery to anyone wearing inappropriate clothing. If you have any questions about clothing please contact me in advance.
Parties places are limited dependant on age, contact me for further information. Minimum age for children is 6 years old.
For children's parties, we require one responsible adult (minimum age 18) for every four children to stay and supervise throughout the session (Supervising adults do not pay, but they do not receive refreshments - See FAQ page).
Parties cost £50.00 fixed fee plus £20.00 per person. So the total cost for 8 people would be £210.00.