Targeting Archery
If you are interested in archery then you have come to the right place. I'm passionate about archery, and archery coaching, too.
Coaching
Targeting Archery provides quality, experienced, qualified archery coaching to all archers, from complete beginners to advanced archers. I am a qualified level 2 Archery GB Coach with plenty of experience with working with adults, juniors and disabled archers. I coach at several archery clubs, with the Yorkshire Archery Squad and along side World Class Programme Coaches.
Recreational Archery
Archery is also very good fun, even if you have never done it before. So targeting Archery offers a range of recreational archery for any age and ability. I can provide birthday parties, Stag & Hen parties, plus corporate events and team building sessions.
More information can be found in the following pages.
I hope you find everything you are looking for within this website. If not, please contact me for more information and I will be glad to help further.
This Website
This website is dedicated to both the coaching and educational aspects of archery that I am organising, as well as the recreational side of archery.
If you are interested in learning archery, improving your current skills in the sport, or are more interested in trying archery in a relaxed way with the likes of Have-a-Go events, archery based parties or team bonding schemes, then you will find all you need to know within these pages.
Feel free to contact me if you have any questions or would like further information on any aspect of archery.
Thank you for your interest.
Future Events
Barwick-in-Elmet Maypole Festival 2017
Targeting Archery will be supporting the Maypole Festival this year with a Have-a-Go archery stall in the Hall Tower Field for all to come along and enjoy your hand at a spot of archery. Come along on Bank Holiday Monday 29th May.
---
Scholes Gala Day 2017
Targeting Archery will once again be running a Have-a-Go range at this year's Scholes Gala on 10th June. Previous years have been a big success, so come along and see if you can beat our resident champion over three arrow ends!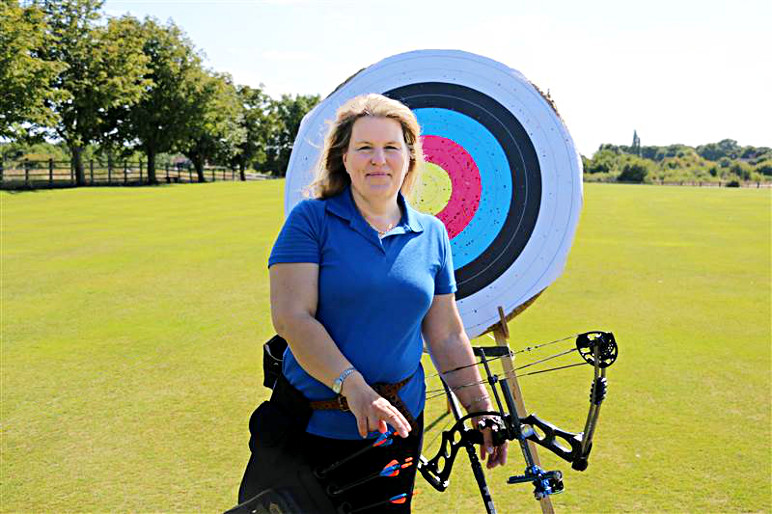 Karen Dales