2017 DoD Warrior Games
Targeting Archery would like to send huge congratulations to Ashley Thomas Lockwood on his magnificent achievements competing in the 2017 DoD Warrior Games in Chicago on Monday 3rd July 2017.
Ash took a great 3rd place in the individual archery competition and went on to take Gold as part of the UK team in the team archery competition, beating the next team by 20 points.
This is a magnificent achievement for Ash, who only took up archery for the first time in late 2016 when he came to Targeting Archery to take up the sport as part of his rehabilitation process. That was only 8 months prior to this international competition, but his determination, concentration, dedication, continued practice and skill over this short time have already done him proud.
So we would like to send Ash and all the UK Archery Team many congratulations on a wonderful achievement in Chicago.
Targeting Archery
If you are interested in archery then you have come to the right place. I'm passionate about archery, and archery coaching, too.
Coaching
Targeting Archery provides quality, experienced, qualified archery coaching to all archers, from complete beginners to advanced archers. I am a qualified level 2 Archery GB Coach with plenty of experience with working with adults, juniors and disabled archers. I coach at several archery clubs, with the Yorkshire Archery Squad and along side World Class Programme Coaches.
Recreational Archery
Archery is also very good fun, even if you have never done it before. So targeting Archery offers a range of recreational archery for any age and ability. I can provide birthday parties, Stag & Hen parties, plus corporate events and team building sessions.
More information can be found in the following pages.
I hope you find everything you are looking for within this website. If not, please contact me for more information and I will be glad to help further.
This Website
This website is dedicated to both the coaching and educational aspects of archery that I am organising, as well as the recreational side of archery.
If you are interested in learning archery, improving your current skills in the sport, or are more interested in trying archery in a relaxed way with the likes of Have-a-Go events, archery based parties or team bonding schemes, then you will find all you need to know within these pages.
Feel free to contact me if you have any questions or would like further information on any aspect of archery.
Thank you for your interest.
Beginners' Courses
Targeting Archery will be running several Beginners' Courses over the summer of 2017.
Run by a experienced, fully qualified, Level-2 Archery-GB coach, these four session courses are being held on Thursday evenings between 6:00pm to 9:00pm.
See the Beginners' Course page for full details, dates and prices.
My new Archery Club
I registered my new archery club Targeting Archery Club in July 2017.
This will expand on the types of archery I currently offer, by allowing people who have completed a Beginners' Course to join our newly formed club. Currently the club shoots on Tuesday evenings between 6:00pm and 9:00pm but we are planning to provide further shooting days in the near future. See the new Club's website for more information:
club.targeting-archery.co.uk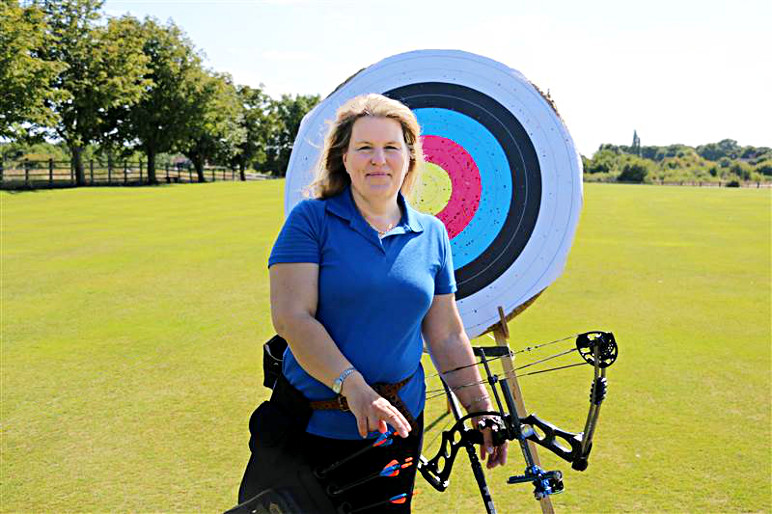 Karen Dales