PARTIES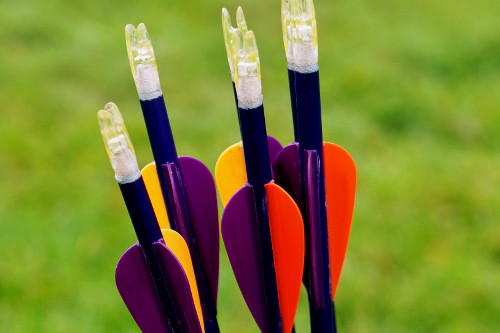 Archery Parties
Archery parties are suitable for people who have not shot archery before so why not gather a few friends and come along to shoot some archery as the basis for your party celebrations. We can run parties for young (min 10 year old for our parties) and old alike. See below for party catering options.
Contact Us for prices (which depend on numbers) and to book your party.
Note: For children's parties, we require one adult per every 4 children to attend for the duration of the event.
INFORMATION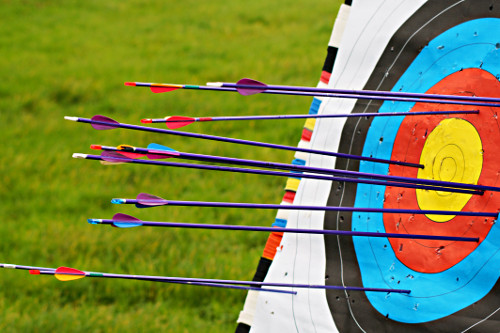 What's Included
All archery equipment
Safety session
Basic instruction to get you started
1-on-1 coaching as you shoot
Appropriate archery fun and games/competitions
Light refreshments
2-hour or 4-hours events available
Catering
We don't have the facilities or staff to include full party/event catering ourselves, but we can provide tea, coffee and soft drinks (alcohol is not permitted when archery is in progress). We can put out tables so you can bring along your own cake or even your own food. By request from the church authorities there is a kitchen area for preparation available at a small additional charge, with a kettle, crockery & cutlery, sink and a small domestic sized microwave. This may need to be booked well in advance to ensure it is not already in use.
Alternatively we can arrange for a local mobile catering company to come along and supply suitable catering and service staff for your event. Contact Us in plenty of time to discuss your catering requirements and costs and we will try to arrange everything for your special day.
Venue
Events are held at our Scholes Archery Range, but it might be possible to attend an alternate local venue of your own (within 10 miles of Scholes), depending on various space, access and most important, the safety requirements. Contact Us well in advance to see whether we can accommodate you in your own location and we will come and inspect the area for suitability and safety. If acceptable, we will then calculate the extra costs involved to be sent back to you.