Beginners' Courses
Introduction
Before anyone can join an archery club in the UK, they must first complete a Beginner's Archery Course which will introduce the new archer to various aspects of archery, and bring them up to a standard of archery considered "safe" for shooting up to 20 yds. At that time, the archer is then ready to join other club archers on the shooting line, and you will receive a certificate of safe shooting. This certificate can be taken to any archery club in the UK to show them you have received proper instruction to shoot safely, been instructed in various aspects of archery, its rules and etiquettes, and you can ask to join their club, if they have the capacity to accept you.
What to Expect
My courses are run over four lessons. Lesson one will start with enrolment and be followed by a brief description of the equipment you will be using throughout your course, including the recurve bow, arrows and various other archery accessories. You will also receive important safety instructions which must be followed at all times. Soon we will get down to business, starting with a demonstration of shooting in the "Barebow" style of archery. Then it is your turn and you will get plenty of time to practice shooting under my watchful eye.
Every achery lesson will have a short interval in the middle to give you a break and chance to take refreshments. During this interval some information about various aspects archery will be provided. The second half will mostly be dedicated to your practice. In the early stages, hitting the centre of the target is not important. What I will be looking for is how your arrows are grouping on the target.
In subsequent lessons you will be shown how to set-up and take-down your own bow and have sights added to the bow when you will be shown how to shoot in the more common "Freestyle" method. Now with sights attached, these can be adjusted to match your shooting style and you will find your group of arrows moving towards the centre!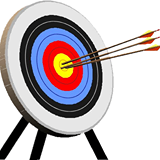 Please refer to the FAQ page for more information.
Next Beginners' Courses
October for 4 Saturdays (Spaces)
November for 4 Saturdays (Spaces)
December for 4 Saturdays (Spaces)
Contact me if you are interested in taking a course. The more contacts I receive, the more courses I can run. Alternatively add you name to the waiting list immediately by completing the on-line enrolment form.
Minimum age 10 (contact me if aged 8 or 9)
Cost: £80 per person (all ages) payable in advance.
The cost includes:

All archery equipment
All archery instruction from a Level-2 qualified Archery-GB coach
All hand-outs
Light refreshments

Places are limited to four students per course so enter your details into the Enrolment Form early to avoid disappointment.
Refer to the FAQ page for clothing recommendations.
You need to be able to attend all four lessons to complete the course and obtain your certificate, so please only apply if you are able to commit to all four lessons. No refunds can be provided once the first session has started (except in some exceptional circumstances).
I try to make the sessions fun and enjoyable for all, whilst still providing fully qualified, structured training. I hope you will also enjoy taking your course with Targeting Archery.
Note: Under 18s must be accompanied by a responsible adult at all times during the course sessions.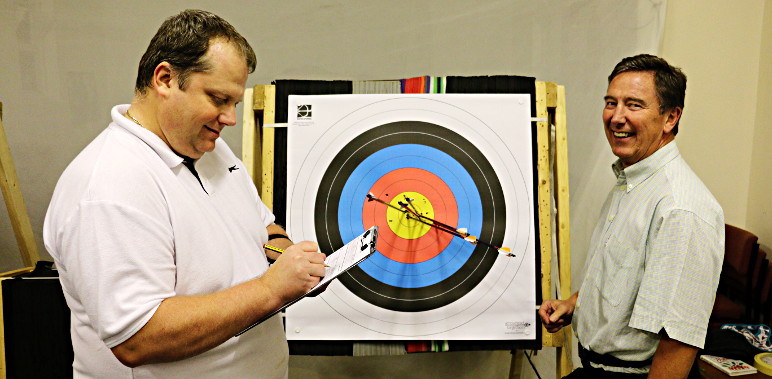 Beginners' Course October 2015